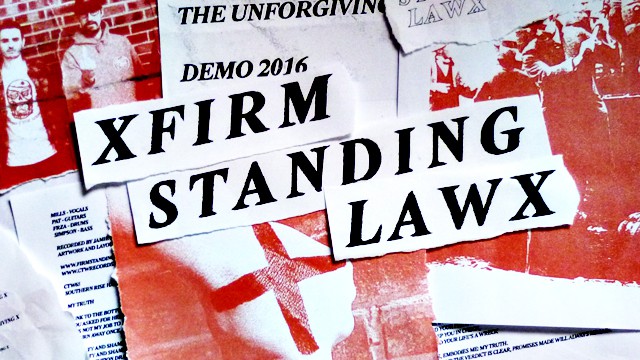 Firm Standing Law Demo & Shirt
Firm Standing Law is a fairly new band with familiar faces. Members have previously played together in Ego Trip and Final Rage, and are or have been individually found in Cold World, Sectarian Violence, xRepentancex among countless other acts. As the name suggests, Firm Standing Law is barking up the XCHORUSX tree, in both sound and visual aspects of the band. As I post this, I have just sent off print ready files for their debut 7″, due out in 2017 on Carry The Weight Records (Europe), Life Lair Regret Records (Australia) and Plead Your Case Records (US). Here are a few photos of the demo from 2016, and a shirt that was printed at the same time.
Once again this gave the chance to work with Carry The Weight Records.