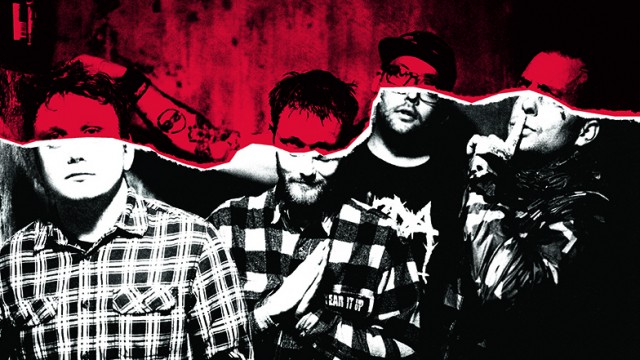 Damaged Head – Tunnel Vision LP
The European version of the Damaged Head LP is out on Adult Crash Records, and the American on Man In Decline Records. This is probably one of the coolest things I've done, but it definitely demanded a shit load if time and effort, especially the type writer stuff. I used a type writer at a friend's place, and it had something wrong with it causing certain lines to be red instead of black, and some a mix of the two. That happened by accident but I rolled with it and created the whole design around the colors. It was the same type writer I used for Damaged Head's 7″, and similarly I re-used the idea of tearing photos into pieces for both the back cover and inlay of this LP, like on the back cover of the EP. I like the idea of linking the releases in that sense. The DxHx logo on the poster side of the inlay and back cover, as well as the band name and record title on the lyric side of the inlay, were done with brush and acrylic paint. The DxHx logo has now also been used as the front cover of their new 7″ on D-Takt & Råpunk Records, although I didn't do that design in general.
The little dragon is painted by my buddy Xaveiro from the São Paulo Hardcore Crew. Funny detail about the labels: the pressing plant forgot to uncheck the template layer, so you can see dotted template lines on them.
Europe:
Order the record from Adult Crash.
The US:
Order the record from Man In Decline.