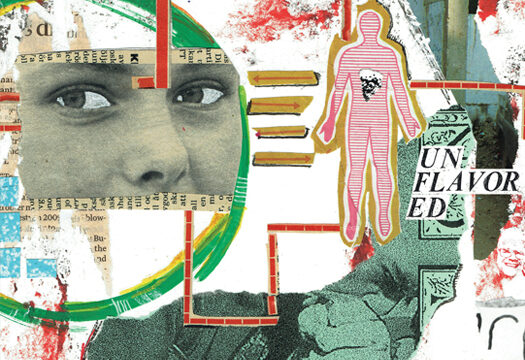 Rotten Mind – Unflavored LP
One of my major projects for 2021 was Rotten Mind's LP "Unflavored" on Lövely Records, set for a spring 2022 release. I did a whole bunch of collages, picked the best three, and connected them so they made sense together (the three different scans are put together in an image below). These three make up the front and back cover, as well as one side of the insert.
I have worked with these guys when they were in their previous bands Agent Attitude and Damaged Head, but this is the work I am the most satisfied with. Cut, tear and paste for the win!
The tour poster and shirt version were made by Andy Dahlström, thanks buddy!
All mock-ups created by someone else.