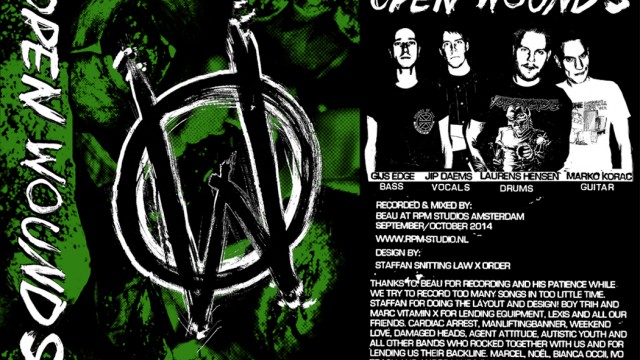 Open Wounds – Demo tape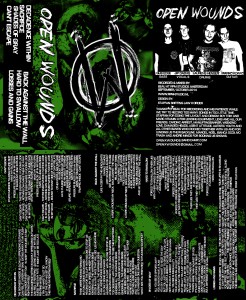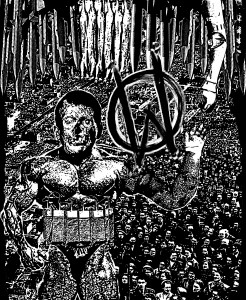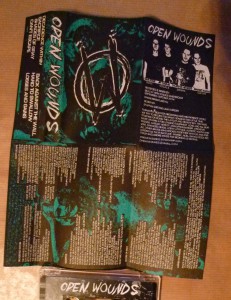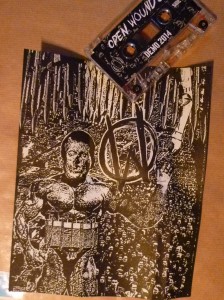 Open Wounds has an ever smiling bass player – Gijs, or Gidges – that I have often used as an expert on design matters that I can consult when I feel like I don't know what the hell I am doing, which is quite often the case. As it turned out, me bugging Gijs repeatedly led to him asking if I could design the Open Wounds demo tape. I hand painted the band name and the front cover logo, and then created collages in Photoshop for both the background of the front cover and the lyrics, as well as the small "poster" on the other side of the paper. I definitely prefer making "real" cut and paste collages, but sometimes these Photoshop ones turn out cool as well.
The whole thing was screen printed and looks a lot sicker than what you might think form my crappy photographs.